2023 Bowl of Hygeia: Caitlin Clarke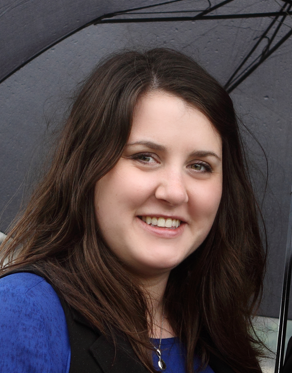 Caitlin Clarke
Clinical Pharmacist
LifeMed Pharmacy, Whitecourt

The Bowl of Hygeia is awarded annually to a pharmacist who has an outstanding record of community service which, apart from their specific identification as a pharmacist, reflects well on the profession.
Dr. Caitlin Clarke is a pharmacist who earned her BSc in Pharmacy in 2012 and Post-Professional Doctor of Pharmacy in 2015 at the University of Alberta. She has worked as a clinical pharmacist in a variety of pharmacies, such as Rita's Apothecary and Life Med Pharmacy, and has precepted PharmD students on ambulatory rotations.
Dr. Clarke has demonstrated her unwavering commitment and stunning achievements in community service throughout her life. As a teenager Dr. Clarke earned the Gold Duke of Edinburgh Award which empowers young people to discover hidden talents, develop untapped leadership potential and make a difference in their community. Upon graduating high school, she volunteered at The World Association of Girl Guides and Girl Scouts' World Centre in Switzerland. During university, she stayed involved with Girl Guides, participating in Alberta Girls Parliament which introduces youth identifying as female or non-binary to parliamentary procedure, public speaking and debate, and encourages strong youth leadership, something she is extremely passionate about.
Additionally, she has been a member of Blue Heron Support Services Association, a non-profit organization that provides support to people who have developmental disabilities, mental health conditions, addictions and brain injury; a group for whom she now consults and trains staff. Since 2016, Dr. Clarke has volunteered as a member of Alberta Health's Expert Committee on Drug Evaluation and Therapeutics, appraising evidence for medical therapies and using it to make coverage recommendations to Alberta's Minister of Health. Most recently in 2022, she advocated for and engineered the painting of a rainbow crosswalk in the town of Barrhead for PRIDE month, which supported and raised awareness for the local 2SLGBTQ+ community. Her work continues in this area, as she has facilitated educational opportunities for the community to learn about the non-heterosexual/non-cisgender community, to learn what the terms mean and how we as individuals can incorporate small changes to have our language and actions be more inclusive. You can also add cookie deliverer, first-aider, choir co-director and worship leader to her lengthy list of community involvements.
Dr. Clarke has been described by committees and coworkers as being "very friendly and empathetic" as well as being "able to quickly build rapport and trusting relationships with various community members and leaders." She has repeatedly demonstrated great professionalism and is "[supportive] of all those in her community regardless of race, religion, orientation, or any other factor."
When asked what motivates you to be involved in your community, Dr Clarke responded with:
"Involvement in the community was part of the world I grew up knowing; my parents, grandparents and all the adults I knew took part in serving the community. This service contributed to the activities I got to enjoy as a child; from field trips to adult leaders in my extracurriculars. All of it was run by volunteers. My participation in Girl Guides growing up reinforced the cornerstone of community service, until I became part of the leadership making things happen.
The motivation for our rainbow crosswalk came from a desire to no longer sit at home and watch people in the news make a difference for the 2SLGBTQ+ community in other places. I wanted to start the change here at home and let our local queer community know that their allies are here and are ready to step up."
The desire to build a better world is what motivates me to be involved in my community. If there is a problem, I want to be an active part of the solution."