2022 Bowl of Hygeia: Dylan Moulton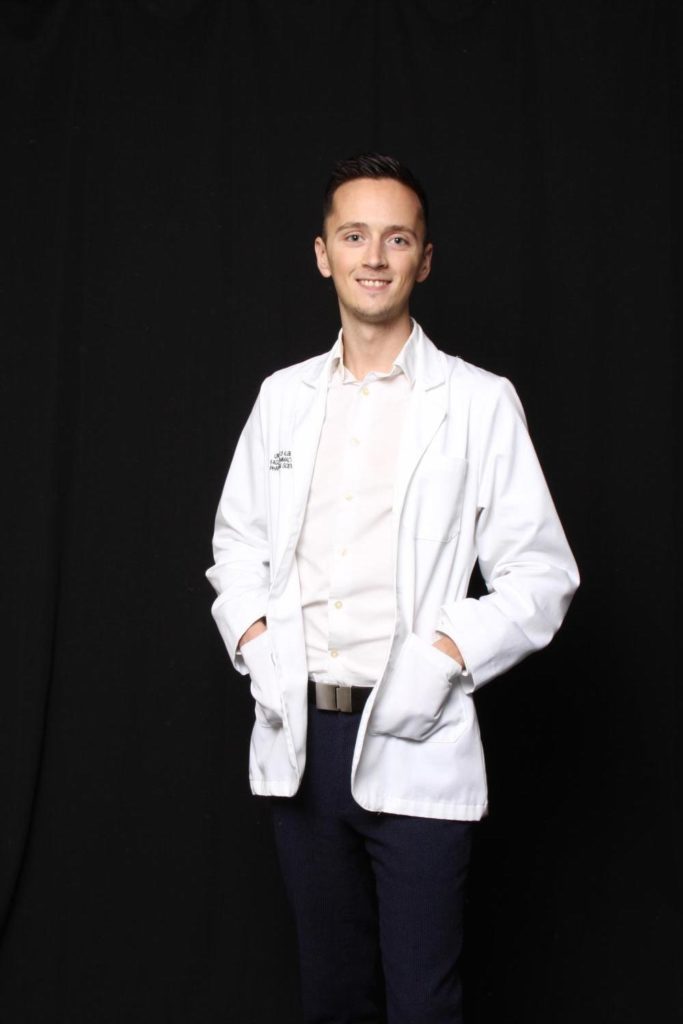 Dylan Moulton
Pharmacy Manager
Medi-Drugs Millcreek, Edmonton
The Bowl of Hygeia is awarded annually to a pharmacist who has compiled an outstanding record of community service. Apart from their specific identification as a pharmacist, it reflects well on the profession. The 2022 Bowl of Hygeia award winner is Dylan Moulton.
Dylan completed both a Bachelor of Science and a Doctor of Pharmacy degree at the University of Alberta. Throughout this time, Dylan was a national executive member of the Canadian Association of Pharmacy Students and Interns (CAPSI), volunteering to represent the student body.
During his fourth-year pharmacy rotation at Medi-Drugs Clareview in Edmonton, he developed a business plan striving to create a safe(r) pharmacy environment, specifically aiming to support diversity and inclusion in pharmacy. He engaged with various members and stakeholders in the 2SLGBTQIA+ community to learn how he could best provide a welcoming pharmacy space.
Upon graduation, he started working at/managing the Medi Drugs Millcreek location, where he began implementing this model. At Millcreek Medi-Drugs, some strategies include utilizing inclusive language, documenting pronouns, and adding physical signage/materials that showcase diverse populations. A parent of a gender-diverse patient commented that they were more than happy to drive from Stony Plain to Edmonton to receive a COVID vaccination at a pharmacy that encouraged their child to use their actual name on the consent form.
Outside of the pharmacy, Dylan has supported the success of the LGBTQ+ Wellness Centre in Edmonton. He has presented to pharmacists and pharmacy technician students across Canada about 2SLGBTQIA+ pharmacy care and how they can create a welcoming environment in their own clinical settings. He also volunteers his time precepting pharmacy students and guest lecturing at the U of A.
Dylan's colleague Jyoti Palak says this about Dylan's volunteer efforts:
"Dylan's extraordinary efforts in creating a safe(r) space for the 2SLGBTQIA+ community deserves recognition. However, he would be the first to say that the inclusive care we provide at Medi-Drugs Millcreek shouldn't be some extraordinary feat, that it should be the norm."