2022 Future of Pharmacy: Jaanek Grewal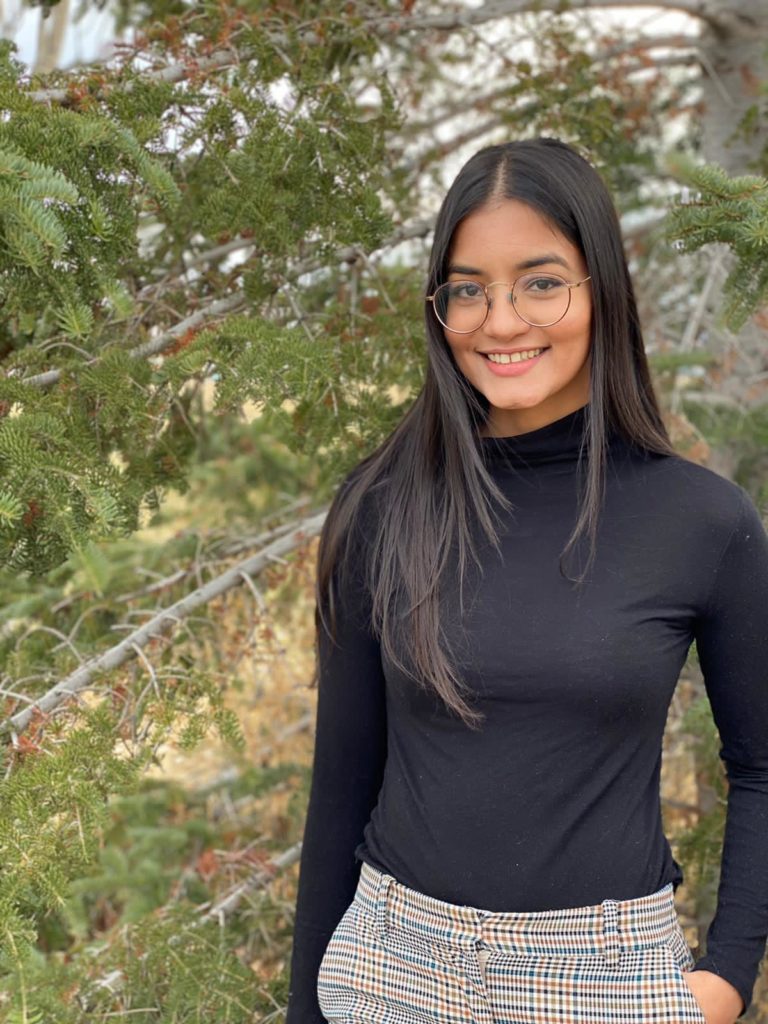 Jaanek Grewal
Pharmacist
Adherence and Community Engagement (ACE) Team with Mint Drug and Health
The Future of Pharmacy Award is presented to up to three pharmacists per year who have been in practice for less than five years and who exhibit strong leadership skills, possess the initiative to become a role model, and offer extraordinary promise to the profession.
One of this year's recipients is Jaanek Grewal, a pharmacist on the Adherence and Community Engagement (ACE) Team with Mint Drug and Health. Jaanek was hired onto the ACE Team as their first pharmacy student in March 2019. Now as a pharmacist and member of the team, she works with vulnerable individuals living with mental health and substance use disorders, homelessness, HIV, hepatitis C and other complex health concerns. During her short time as a pharmacist, Jaanek has gone above and beyond for her patients by learning how to maneuver social adversity to better assist and understand patient concerns, and how these concerns may translate into poorly managed medical conditions.
Despite graduating during the COVID-19 pandemic and being hired during a difficult period,
facing both staff shortages and overwhelming workloads, Jaanek has maintained her passionate and caring nature. As an intern working on the frontline at the Edmonton Isolation Facility (EIF), which served individuals living with homelessness without a safe place to isolate during COVID-19, Jaanek saw the true impact the pandemic was having.
Since COVID-19 restricted many patients' ability to safely present to the pharmacy, Jaanek was one of two pharmacists to complete a pilot project that entailed patient care via phone. Jaanek would dedicate her time to providing assessments, follow-ups and answer questions for individuals at high risk of or who had concerns about COVID-19.
In the first year of Jaanek's career, she received the "Shining Star Award" from ACE. This award is presented to someone who has shown incredible growth as an individual. Jaanek's leadership skills are exemplified by her willingness to adapt and learn. An example of Jaanek's leadership is her lead role on ACE's hepatitis C virus (HCV) dry blood spot (DBS) project. This project entailed Jaanek, along with a nurse, going into Edmonton encampments and educating target populations on HCV. This project helped break down barriers created around blood work, such as access to labs, needle-phobia and appointment bookings.
Colleague Klaudia Zabrzenski commented, "Jaanek has continually pushed herself to become a better pharmacist. She is dedicated to providing patient-centered care and ensures she meets our patients where they are at."