2023 Future of Pharmacy: Eva Cui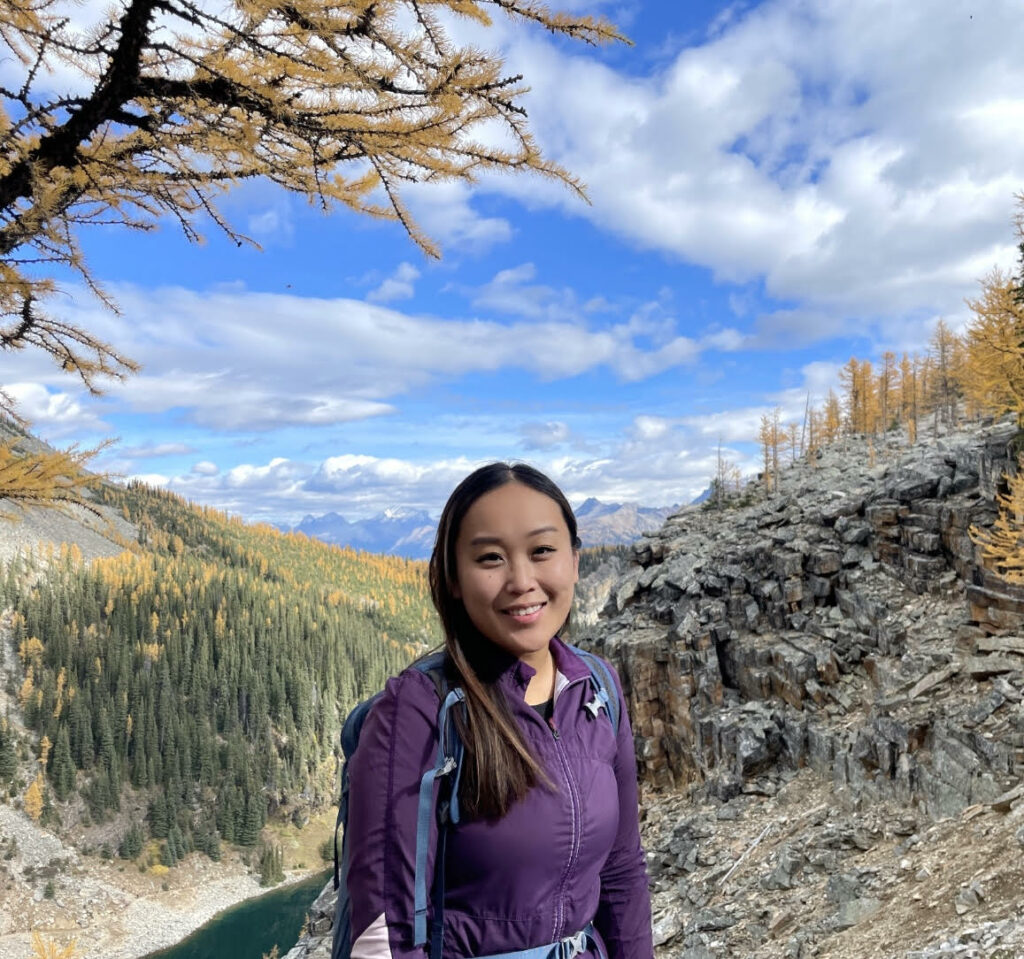 Eva Cui
Pharmacist
Mint Health and Drugs Franklin Station
The Future of Pharmacy Award is presented to up to three pharmacists per year who exude a passion for pharmacy and offer extraordinary promise to the profession. Nominees will exhibit strong leadership skills and the initiative to become one of the profession's role models.
One of this year's Future of Pharmacy award winners is Dr. Eva Cui
Dr. Cui has shown great promise throughout her career. She was the first pharmacy student to join the Edmonton Emergency Isolation Facility (EIF) team She worked tirelessly to provide medication management and pharmacy services on-site at the facility. She also assisted with streamlining facility admission and discharge protocols, as well as created training documents for new on-boarding students. When the Calgary COVID Assisted Self Isolation Site (ASIS) required additional assistance, she relocated without hesitation. There, she took on a larger role by providing on-call pharmacy service to providers, screened orders from the facility, and provided daily on-site medication assistance to ensure medication appropriateness and safety.
Currently Dr. Cui is the lead pharmacist at Mint Health and Drugs Franklin Station pharmacy situated in The Alex Community Health Centre, a non-profit health services organization that provides accessible support and outreach services.
In this role, Dr. Cui works closely with a large multidisciplinary team to deliver care to the city's most vulnerable and marginalized. She has adapted pharmacy services and enacted new initiatives across many of The Alex's programs which have resulted in improved clinical outcomes. Dr. Cui provides comprehensive pharmacy care to the clinic's housing first program clients by completing assessments, providing education, and altering medication plans following best practices to ensure disease are well controlled and the patients are confident in managing their health. She also works closely with the Rapid Access Addictions Medicine (RAAM) clinic to provide substance use disorder treatment.
Dr. Cui is also passionate about disease prevention and early intervention, particularly for vulnerable patients who are often at high risk for poor outcomes. She has initiated vaccine screening for HPV, pneumonia, and shingles and noticed many of her patients had a hard time managing their diabetes. As such, she completed a diabetes education training program to provide diabetes management support for providers and patients and is currently working towards obtaining her Certified Diabetes Educator certification.
In addition, Dr. Cui also works closely with The Alex Youth Health Centre to provide low-barrier abortion pharmacotherapy and gender affirming therapy. She takes time to ask about her patient's preferred pronouns and provides a comfortable, safe environment for her patients to seek care.
Healthcare providers who have worked with her have described her as "an amazing, bright, supportive, compassionate, innovative, resourceful young pharmacist" who "goes above and beyond the traditional role of a pharmacist for patient care." Dr. Cui also "[supports] marginalized patients with kindness and compassionate care."
When asked "What inspires you to grow professionally?" Eva responded with, "My patients are the biggest driver for my professional growth. I am always adapting my practice to better support my patients' needs."