2023 Award of Excellence: Dean England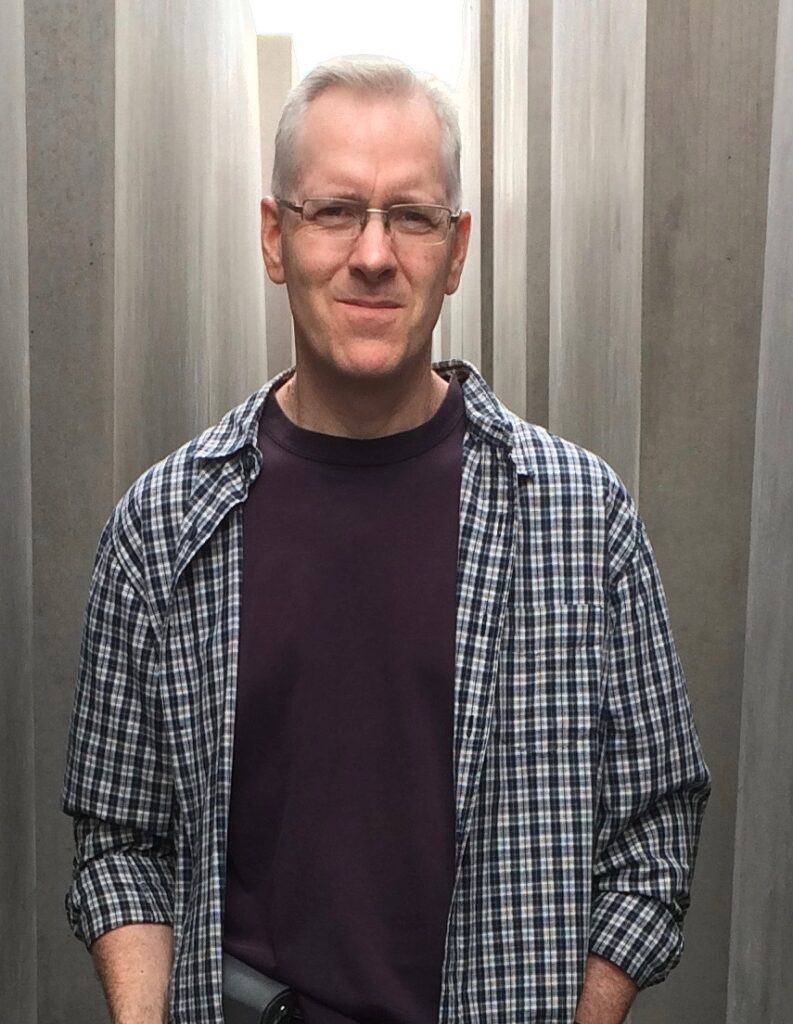 Dean England
Clinical Pharmacist
Pain/Palliative Service team at the Tom Baker Cancer Centre in Calgary
The Award of Excellence recognizes individuals who have developed and/or implemented an innovative, original pharmacy program or service, which is significant to their area of practice or have had a patient encounter(s) where they have gone over and beyond for their patient and demonstrated excellence in patient care in their professional practice
For the past 20 years Dean England has been a clinical pharmacist with the Pain/Palliative Service team at the Tom Baker Cancer Centre in Calgary.
Dean is the epitome of a clinical pharmacist who goes beyond the call of duty. He is highly tenacious in seeking methods to ease patient ailments, resulting in "many missed breaks and late nights, when everyone else in the department has gone home." Additionally, hospital staff members have reported that Dean "has been instrumental in the success of the Pain and Symptom Management Clinic" and patients appreciated "the personalized service, the frequently phone call advice check-ins and most importantly, advanced practitioner knowledge of how pain medications work" that he provided.
To call Dean a 'clinical pharmacist' drastically understates his role. One of the palliative physicians with the team at TBCC, noted, "He operates somewhere between pharmacist, physician and spiritual healer.
Dean has repeatedly pushed the boundaries of the role of the clinical pharmacist. For example, when Dean and his team had done everything to help a patient within the limits of clinical pharmacists, the patient's husband stated "What limits!? I saw absolutely no limits in the care provided."
Due to Dean's contributions, the pharmacists on the Pain/Palliative Service team are often advocates for patients in a system that can often be hard or overwhelming to navigate on their own. Other healthcare practitioners on the team view Dean and his fellow pharmacists as a reliable resource to capture a patient's experience.
Described by his peers as an exemplary role model, gracious mentor and supportive team member, Dean is always available as a sounding board and to help colleagues to look at problems from different angles to come up with alternative therapeutic solutions.
One of Dean's nominators had this to say about him, "Dean has a set of attributes, knowledge, skills and judgement that can only be described as exceptional. I wish everyone could watch the 'magic' in action; like the way he can connect with patients and families on levels that are simply not teachable."
When asked, "What does excellence in pharmacy practice mean to you?" Dean responded with, "I have striven for nothing less than excellence throughout my entire career, and in my attempt to achieve this a I have always believed that there is no such thing as "above and beyond". I will do whatever I can, within my scope of practice, to improve the quality of life of my patients. I want each patient to know I am a competent, reliable and trustworthy ally who is engaged in their care. This kind of work cannot be done well in isolation, and I am incredibly fortunate to be surrounded by an outstanding team of professionals who share my compassion and dedication."