2022 Future of Pharmacy: Daniel Leung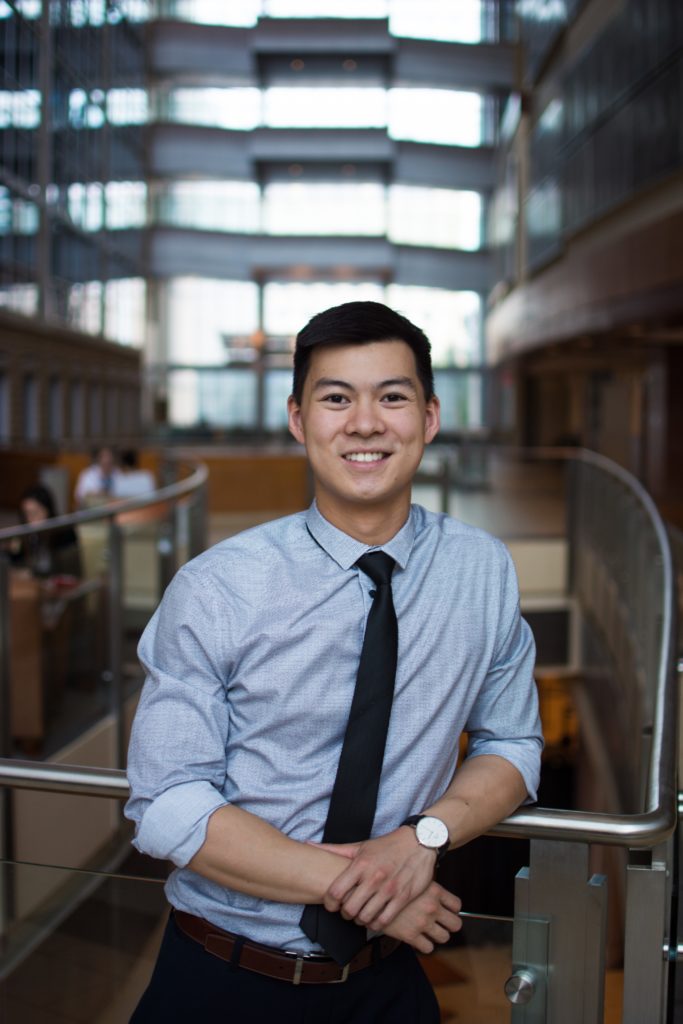 Daniel Leung
Pharmacist
Red Deer Regional Hospital (RDRH)
The Future of Pharmacy Award is presented to up to three pharmacists per year who exude a passion for pharmacy and offer extraordinary promise to the profession. Nominees will exhibit strong leadership skills and the initiative to become one of the profession's role models. One of this year's Future of Pharmacy award winners' is Daniel Leung.
Daniel is an integral member of the multidisciplinary team on the Neurology/Medicine unit at the Red Deer Regional Hospital (RDRH) where he has been practicing since his residency in 2017. During this time, he was awarded the Alberta Hospital Pharmacy Resident Project Award.
Working very closely and collaboratively with his team, Daniel uses his full scope of practice to optimize the pharmaceutical care and outcomes for his patients. He is dedicated to continually growing his knowledge base; he strives to be up to date on the latest evidence and to critically evaluate them to optimize his care. He has even familiarized himself with interpreting the images of neurology-related MRI and CT scans so that he can better communicate with neurologists about the results and pharmacotherapy management. Throughout the pandemic, Daniel has proved to be versatile and adaptable, as he welcomed change and was re-deployed to various units, specifically the ICU and the COVID medical units.
Daniel is also dedicated to educating others, which is evident in his collaboration with other healthcare professionals, facilitating practice skills labs for pharmacy students at the University of Alberta, training new hires, and speaking at the Canadian Society of Hospital Pharmacists Alberta Branch Symposium in October 2021. His strive for education does not end there; he goes above and beyond for those around him by hosting evidence-based medicine seminars for residents and providing in-service training for nurses and physicians. Daniel has also precepted numerous fourth year pharmacy students and pharmacy residents. Daniel's passion and gift as an educator makes him an incredible preceptor who is understanding of his students' needs and inspires those around him to be the best clinician possible. In 2020, he received the Preceptor Recognition Award from the University of Alberta Faculty of Pharmacy and Pharmaceutical Sciences.
Daniel's nominator, Jason Howorko, said this about him: "He has a positive attitude, strives for the best, is a tremendous team player, is a valued teacher/preceptor, is a trusted clinician and is truly an up-and-coming leader in our profession."
Daniel would like to recognize and thank his nominators: Jason Howorko, Heather Derrick, Ann Thompson, Brenda Clayton, Michael Dew, and Cameron Black.