2022 Future of Pharmacy: Gezina Baehr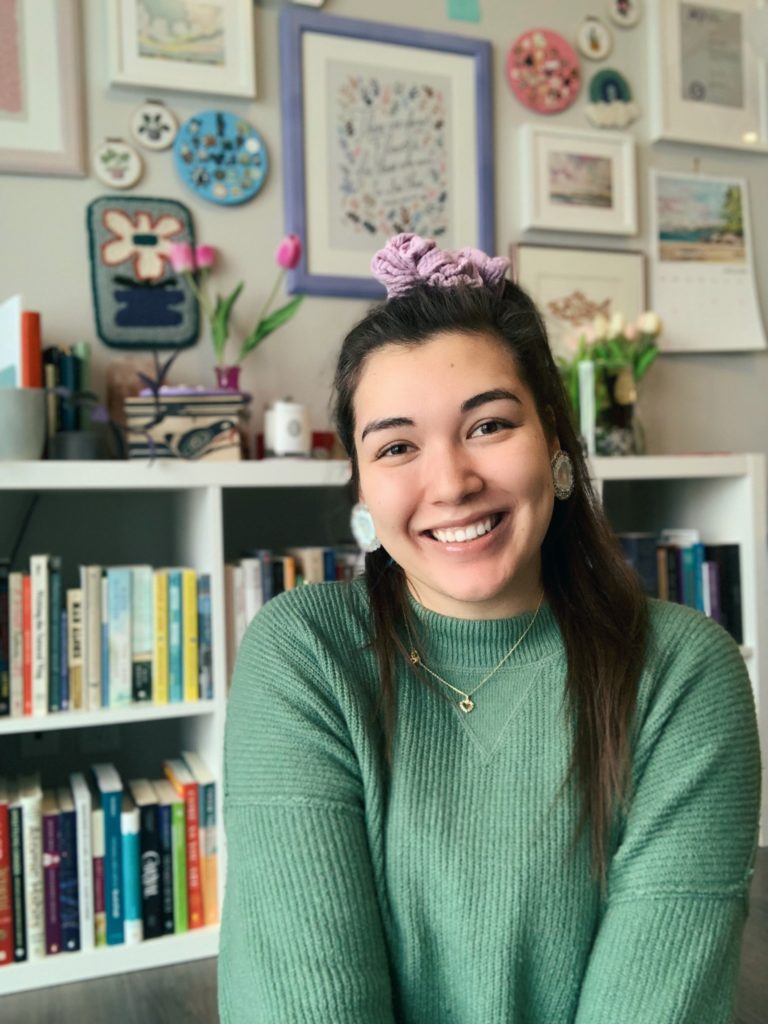 Gezina Baehr
Pharmacist
Mint Health + Drugs Pharmacist
The Future of Pharmacy Award is presented to up to three pharmacists per year who exude a passion for pharmacy and offer extraordinary promise to the profession. Nominees will exhibit strong leadership skills and the initiative to become one of the profession's role models.
One of this year's Future of Pharmacy award winners is Gezina Baehr, a pharmacist who strives for equity, diversity, and inclusion in various healthcare settings, medical conditions, and beyond.
In 2020, Gezina was the first Indigenous graduate from the University of Alberta's Faculty of Pharmacy and Pharmaceutical Sciences' (FoPPs) PharmD program. Throughout her time in the program, Gezina was passionate about educating her classmates on Indigenous issues. She was involved in creating an Indigenous-focused Mortar & Pestle magazine edition and also took part in a 2020 edition of the Mortar & Pestle magazine in the role of a guest editor for a special segment on Indigenous Health. With the faculty's Indigenous liaison, Gezina was part of creating the Pharmacy Indigenous Network (PIN). The establishment of PIN has had a lasting effect on Indigenous pharmacy students in providing a safe place where they can support one another.
Since graduating, Gezina has worked at an inner-city Mint Health + Drugs pharmacy in Edmonton. Gezina has participated in and created multiple meaningful clinical programs for her inner-city patients. Working with the Housing Outreach and Stabilization Team, Gezina provides individualized and dedicated care to those part of the Inner Ways Transitional Housing Program. In addition, she started a birth control project to prevent accidental pregnancies and improve the health of her patients. She also introduced scheduled naloxone distributions to reduce the number of opioid overdoses.
Gezina is constantly showing her willingness to adapt and grow to provide the best care for her patients. Seeing a need for her patients with Hepatitis C, Gezina worked with an infectious disease specialist to complete practical training. She also took additional training to become a sublocade administrator and in August 2021, she obtained her Additional Prescribing Authority (APA). Wanting to give others the opportunity to learn, Gezina lectures regularly at the University of Alberta on trauma-informed care and has also presented at the University of Waterloo and to various students groups. The Alberta Pharmacy Student Association (APSA) presented her with the APSA Guest Lecturer of Excellence award. As her nominee, Kit Poon said, "Gezina has demonstrated outstanding compassion for her patients and colleagues. She is dedicated to educating and bettering our profession and further pharmacists, and passionate about creating clinical opportunities that directly benefit the vulnerable sector."